Simplify the process of DMC and Group reservations to your LimoAnywhere system
Are you working with large groups or event organizers and would like to provide a branded booking experience to those client outside of ORES? Do you currently have to re-type or manually add all these reservations to your LimoAnywhere system? That process not only wastes your team's valuable time, but also it puts you at risk of having inaccurate information that could negatively affect your business. AddOns.LA can help by providing you an automated way for attendees to directly self service for their transportation bookings.
How does it work?
It's easy to set up AddOns.LA's Custom Booking Portals at your company. Once you've signed up with us, we'll connect with your LimoAnywhere system and you're ready to go.
First, you'll create a portal for your group or event
You'll then distribute your custom portal url to your group contact.
From there, attendees can book transportation on you fast, mobile friendly, fully branded portal.
There's no more need to enter manually each trip and reservation into your LimoAnywhere system – it's all done for you.
Custom pricing, vehicle selections, service types for each portal
How it benefits you
Simple: It is easy to use and can save you a ton of time by eliminating the need to manually enter reservation information from your group and event organizers.
Flexible: Works with all browsers, simple 1 page booking experience.
Efficient: You'll keep your dispatchers focused on more important tasks than manually typing in reservations.
Who can use it?
All LimoAnywhere customers can take advantage of our custom booking portals. Sign up today and see how it can help you!
Screenshot Mobile View: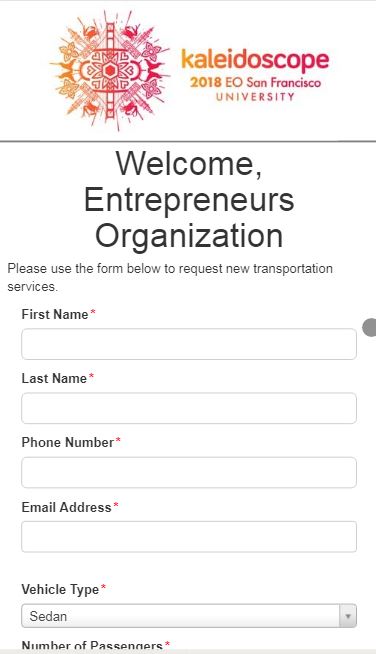 Screenshots Full Desktop: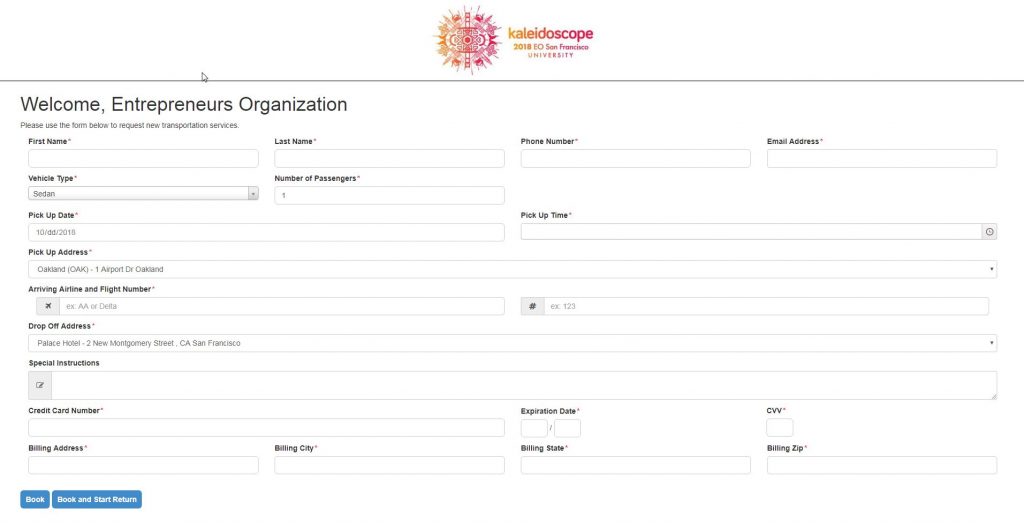 Admin Views: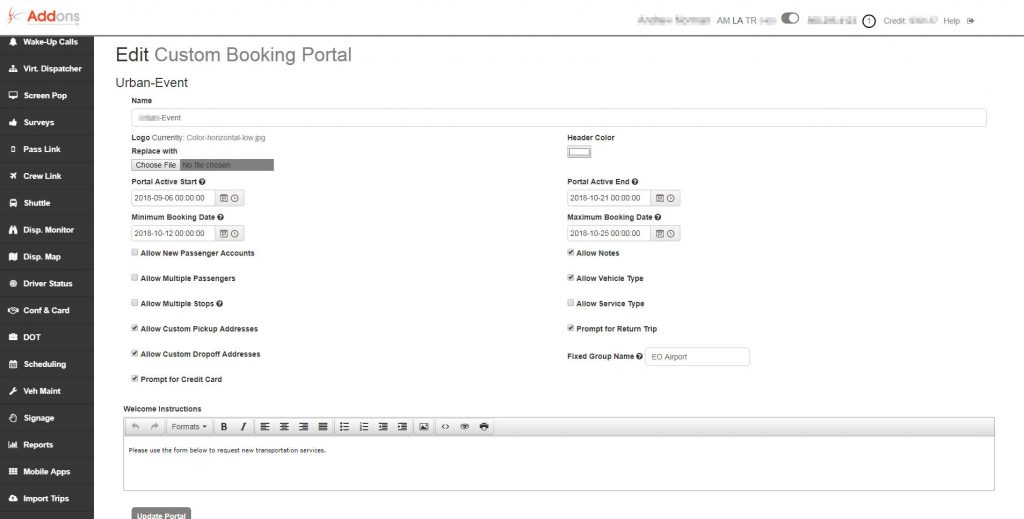 Save
Save