Simplify the process of handling employee shifts, time off, and vehicle scheduling for your LimoAnywhere system
Are you working with multiple separate systems to do scheduling for driver availability or punch clocks? Do you have the constant maze of who to schedule where based on your fleet load? That process not only consumes a lot of your team's valuable time, but also it puts you at risk of having inaccurate information that could negatively affect your business. AddOns.LA can help by providing you an automated way to create your fleet's driver schedules.
How does it work?
It's easy to set up AddOns.LA's driver scheduling tool at your company. Once you've signed up with us, we'll connect with your LimoAnywhere system and you're ready to use our driver scheduling tool.
First, you'll setup your vehicle and driver scheduling preferences.
You'll then allow your drivers to create their schedules using our friendly mobile web application. Request time off, work extra shifts, etc.
From there, we automatically match preferred drivers and vehicle to the corresponding trip details–even providing you with the option to manually assign matches.
Allows for efficient scheduling of vehicle resources. Do more jobs with less cars/drivers.
How it benefits you
Simple: It is easy to use and can save you a ton of time by eliminating the need to manually match drivers to vehicles.
Flexible: Allows for any type of scheduling, shift based or job based
Efficient: You'll keep your dispatchers focused on more important tasks than staring at the schedule day in and day out.
Who can use it?
All LimoAnywhere customers can take advantage of our driver scheduling tool. Sign up today and see how it can help you!
Features:
Automatic distance calculation for trip, drag and drop
Balance trips by HOS, target hours worked, gratuity for the week, and many other factors.
Screenshots: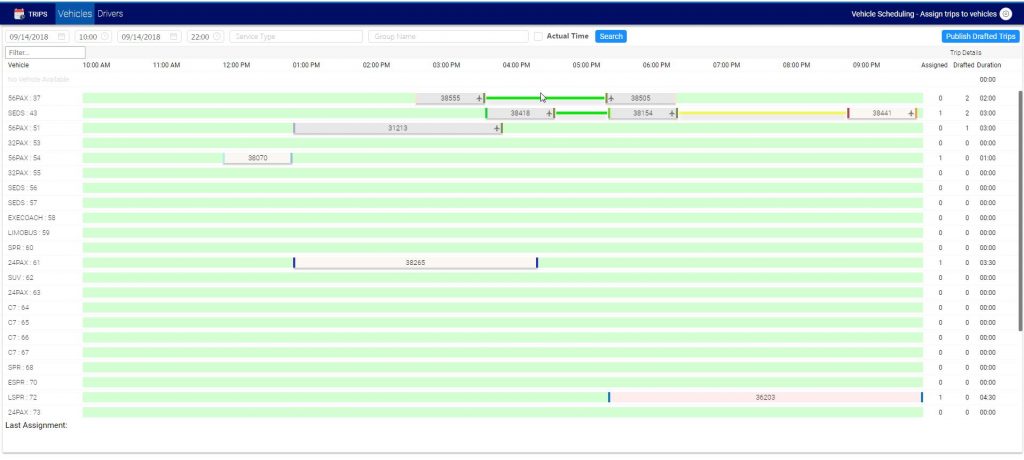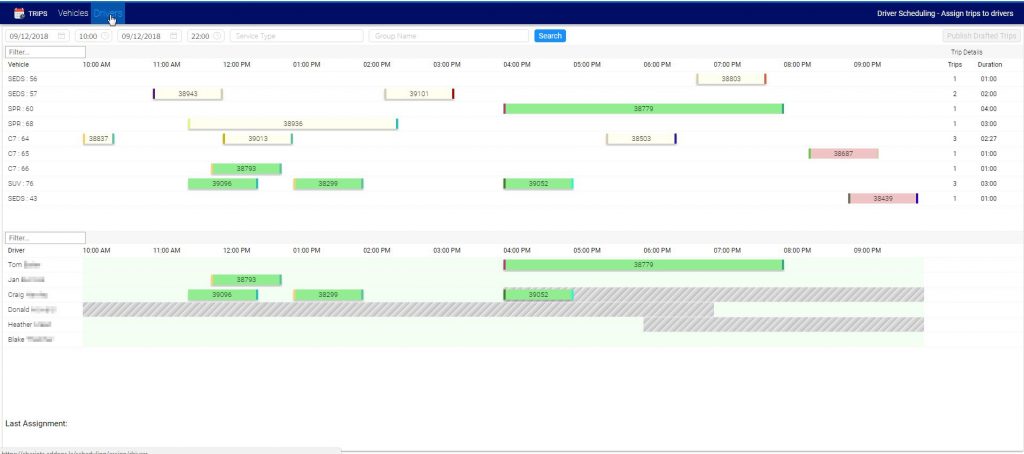 Save
Save